Remembrance Service
Year 6 will be walking to The Peace Garden on Friday 11th November to take part in the Remembrance Service.
Welcome to the web page for classes 6B and 6D
Staff
The staff that are working in Year 6 are:
Mrs Burns - Class teacher and Deputy Headteacher
Mr Doidge - Class teacher and digital leader
Miss Hall - Higher Level Teaching Assistant (HLTA)
Miss Sutcliffe - ELSA Literacy support assistant
Mr Stanton - Teaching Assistant
Mr Cooney - Teaching Assistant
The Year 6 email address is: y6@stacksteads.lancs.sch.uk
P.E.
P.E. is every Monday and will be taught by Mr Stanton and Mr Cooney. Children are to come to school in their P.E. kit and trainers. Plain t-shirt and plain shorts with their school jumper are to be worn.
Homework
Maths and spelling homework will be given out every Friday and should be returned the following Friday.
Some weeks there will be extra homework based on something they have been taught earlier that week or term. This is also due in on a Friday.
Homework is expected to be handed in every week. Spare copies are always available and the children will know where these are kept.
Please encourage your child to engage in their homework and to complete it to the best of their ability.
Reading
Children are expected to read for 20 minutes every day.
Dates for your diary
Friday 11th November - Remembrance Service at the Peace Garden for Year 6
Tuesday 15th November - Odd Sock Day
Friday 18th November - Children in Need day (dress in yellow or something spotty!)
Thursday 1st December - Christmas Markets - 6:30pm in the School Hall
Wednesday 7th December - Christmas Fair - 3:20pm in the School Hall
Sunday 11th December - Carol Service at Holy Trinity Church - 6pm (Year 6 Christmas choir are singing)
Monday 12th December - Parents' Evening - from 3:30pm
Wednesday 14th December - Christmas Carol Service - 1:30pm at Holy Trinity Church
Friday 16th December - Elf Day - children can come to school dressed as an elf if they wish!
Monday 19th December - Year 5 and 6 Christmas Party
Tuesday 20th December - Christmas Lunch
Tuesday 20th December - End of Term - 2pm finish
Thursday 5th January 2023 - Back to school
Year 6 Reading List
Take a look at the website for suggestions for books for your child to read.
Suggested reading list for Year 6 children
Year 6 are reading ...
'Onyeka and the Academy of the Sun' by Tola Okogwu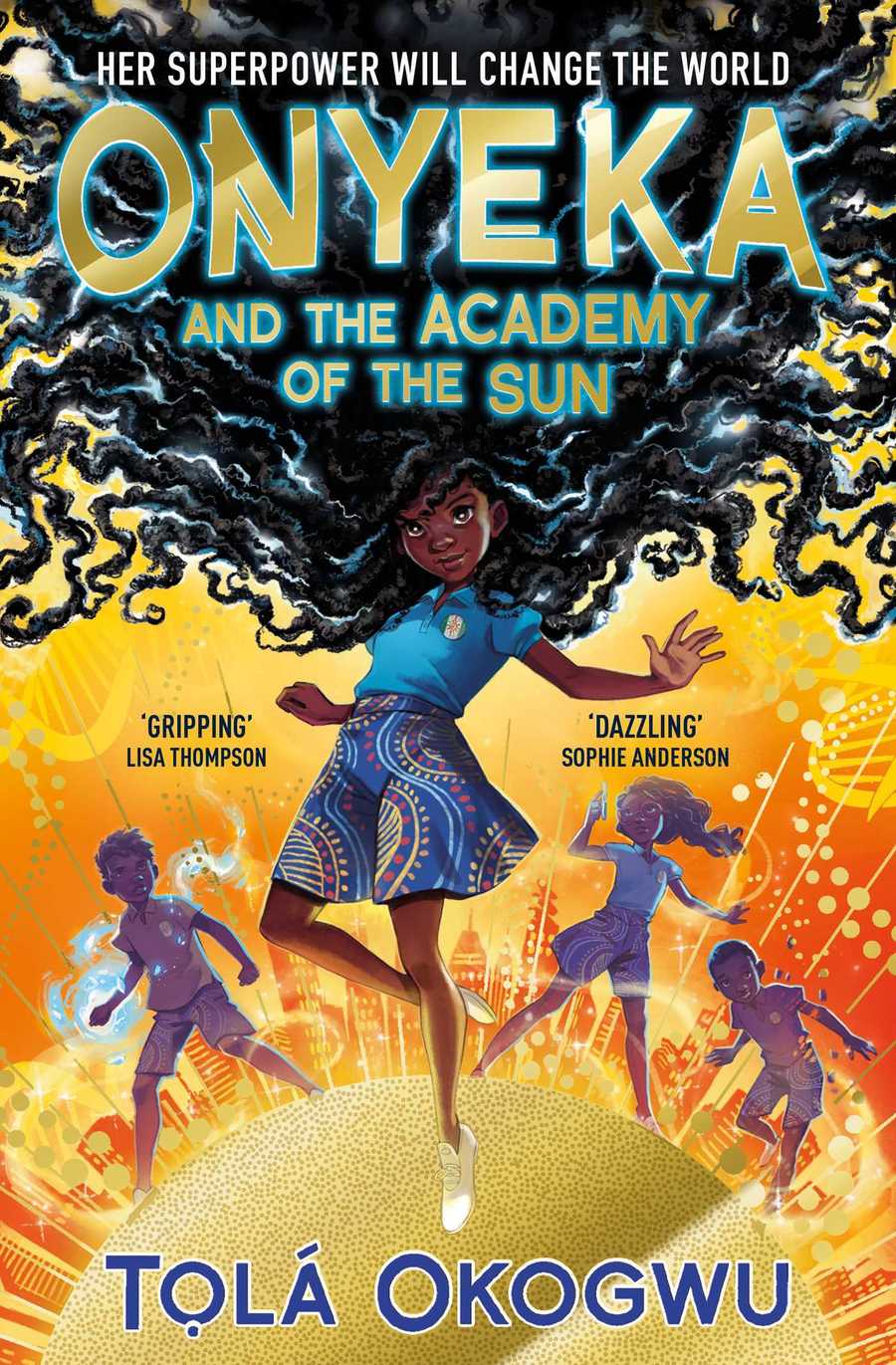 Black Panther meets Percy Jackson in this action-packed and empowering middle-grade superhero series about a British-Nigerian girl who learns that her Afro hair has psychokinetic powers.
Year 6 Residential Visit
We have already booked the Residential Visit for our Year 6 children for 2023.
Take a look at their website for more information or have a look at the blog from 2022!
https://highadventure.co.uk/schools-and-courses/primary-schools/