We hope you are all safe and well and are enjoying quality time with your loves ones at home.
Please keep checking the website as I will post daily challenges for you to try. Below I have included some websites and home learning ideas. These include P.E. lessons, maths, literacy and science ideas and links to useful websites.
You can contact me using the guest book at the bottom of this page.
Home learning pictures
Well done Ellie you have made a fantastic fairy house! Excellent work Edie! You have completed your phonics and maths work.
Well done Darcie for making your Easter basket!
Lovely handwriting Jessica! Keep it up!
Fantastic maths work Kaydan!
 

T

alking Tip

 


Talk to your child about the changing seasons and discuss what happens in Spring

.
We would love to see all your hard work please email pictures and completed work to our class email eyfs@stacksteads.lancs.sch.uk
Wednesday 8th April 2020 home learning
Maths Challenge- have fun with 3D shapes. What 3D shapes can you find around your house? Can you make 3D shapes using playdough?
Below I have attached a 3D shape information PowerPoint to discuss these shapes with your children.
Literacy work- Can you read the story Easter journal and complete some the challenges?
Topic work- Can you complete some of the Easter activities with your family this week?
Reading challenge: Read a book and discuss the story with your grown-ups. What happens in the story. Which characters do you like in the story? Where is the story set?
Please use Bug Club to access your child's reading books. Their login details were sent home with their learning packs. The school code is: Bacu
Read write ink letter formation rhymes. This video will help your children form their letters correctly as they are familiar with these rhymes.
Phase 2 and 3 sounds. Can you say the sounds and sing the rhymes?
Phonics websites to use at home
Teach your monster to read- your child will be able to login to teach your monster to read with their personal username and password.
Have a go reading real and nonsense words on Phonics Play.
Username: march20
Password: home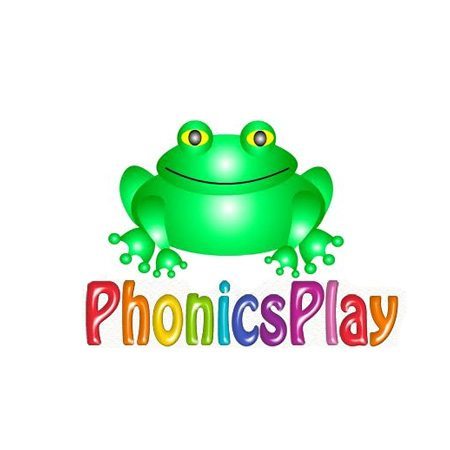 How can you help your child's vocabulary and give them the best start? Chat, play and read!
Home learning ideas
9am-9:30am: Joe Wicks P.E lesson
12pm: cooking lunch with Jamie Oliver
https://www.jamieoliver.com/features/category/family-cooking-blogs/get-kids-cooking/
1pm: daily music lesson with Myleene Klass
2pm: Strictly come dancing star Oti Mabuse daily dance class
3pm- Cosmic kids story telling yoga
Comments (56)
Show Comments
Miss Jackson for Darcie
(a couple of hours ago)
Hi Darcie, I have uploaded more books onto bug club for you. These books focus more on our phase three sounds so are more difficult and lengthy to read. Let me known how you get on with these books. You know the sounds so don't forget to segment each sound to blend the word. Well done for completing the first set of books you are a super star! Miss Jackson
Miss Jackson for Jessica
(a couple of hours ago)
Hi Jessica, glad you managed to log on to teach your monster to read. We miss you too. Hope your enjoying all of the Easter activities. Miss Jackson
Miss Jackson for Riley
(a couple of hours ago)
Hello Savannah, you can send pictures and completed work to our class email which is eyfs@stacksteads.lancs.sch.uk. Fantastic work Riley! What Easter words did you find that start with the letter e? Keep working hard and I hope you enjoy the Easter activities. Miss Jackson
jessica
(a couple of hours ago)
ignore previous message we have done it thank you,,Jessica says hello to everyone and is missing school xxx
jessica
(less than a day ago)
hello teach your monster to read wont let us log on today for Jessica xx
Savannah-Riley's mum
(less than a day ago)
Hello Riley wants to show you his Easter picture how do I send you a photo of it? Thankyou :)
Riley Hartley
(less than a day ago)
Hi miss Jackson, I hope your ok and staying safe? I have been doing my bug club and teach my monster to read! This morning I have drawn a Easter picture and my mummy has helped me write down some words beginning with E later we are going to do some of my big club :)
Chloe (Darcie)
(less than a day ago)
Goodmorning. Please could Darcie have some new books on bug club. Thankyou x
Miss Jackson for Kaydan
(less than a day ago)
Hi Natalie, it's lovely to hear that Kaydan is doing really well with his phonics at home. Keep practising writing your name and sounds Kaydan! You are a superstar! Miss Jackson
Natalie
(about a day ago)
Hi kaydans mum. He is enjoying leaning his phonics he is getting better at writing his sounds and writing his letters. H e loves doing all activities. And his getting really good at drawing and coloring. He can't wait to come back school.
Show More Comments