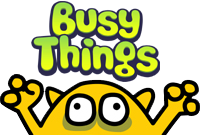 Our Reception day is 9.00am to 3.10pm.
We are learning how to write our letters correctly.
In phonics we are learning new sounds to read and write sentences.
In maths we are learning teen numbers and practising adding and taking away.
We are enjoying exploring the signs of new life - looking for plants and insects.
Please send your child in sportswear on a Friday for our P.E session
The children will get a new book on Monday, Wednesday and Friday.
Please keep reading with your child!
Our Classroom
Our Gymnastics
We now know
Phase 2 sounds
s a t p
i n m d
g o c k
e u r
h b f l
ff ll ss
Phase 3 sounds
j v w x
y z zz qu
ch sh th ng
ai ee igh oa oo
ar or ur ow oi

How can you help your child's vocabulary and give them the best start? Chat, play and read!
Email: eyfs@stacksteads.lancs.sch.uk