Hello 5B!
Even though we are not together in the classroom, I am still your teacher and you can contact me through the below guestbook if you have any questions. Remember to only use your first name. Please let me know how you are getting on, or even silly things that you would like to tell me, like about what you had for your tea or what film you have watched! Keep in touch :)
This week you will need to log on here everyday to find your work for each day.
This work needs to be completed in the exercise book in your work pack.
The answers will be uploaded the next day, so that you can mark your work.
Everyday you will find:
5 a day
An English activity
A Maths activity
A Topic activity
There will also be other activities set throughout the week.
Please think about how we set our work out in class - date underlined, rule off and neatest writing of course!
I will post other activities that you might like to do also. Keep busy and keep safe!
Mrs Barnes
Welcome to Week 2 of the 5B Virtual Classroom!
W/C Monday 6th April - Spelling and 5 a Day for the week
Spellings
Here's a different spelling activity for this week:
Go to https://spellingframe.co.uk/
Choose Year 5 and 6. On Spelling Rule 37 click on 'play'. Then click on the game with the 'free' sign on it. It's currently Spelling Road Hopper but it changes from time to time. Have fun!
5 A Day Maths
Here are your 5 a day questions to do each day...
Wednesday 8th April
English
Today you will be thinking about the author Michael Morpurgo, who we have looked at in class as he is the author of Born to Run. You need to listen to the interview with him on the link below and then write about what you learn about him using lots of grammar and punctuation features.
Wednesday 8th April
Maths
We have done lots of work on decimals, so today we are going to be looking at numbers with 2 decimal places. Write the answers out in your book.
Mr Morris' Maths Group – Q1-3
Mrs Barnes' Maths Group – Q4-9
Wednesday 8th April
Topic
Today is Science. Watch the two videos about life cycles and then choose an animal or plant to create your own life cycle diagram. Check out the examples below to give you an idea.
Answers
Here is where you will find all of the answers from the activities yesterday. Mark your own work and let me know how you got on!
5 A Day
Tuesday:
594+430=1024
9854÷4=2463r2
5/8 of 56=35
3-45.93=21.37
78x23=1794
Literacy
Tell me some of the expanded noun phrase sentences that you came up with in the comment box.
Spanish
How did your town maps go? Maybe you could ask an adult to email a picture to me on the email below.
Check out some of the fantastic work that has been sent in by your parents...
It's great to see what you have been doing! Do you recognise yours?
Don't worry if you cannot send yours in - I am sure that you are all working hard!
Comments (11)
Show Comments
Mrs Barnes
(about a week ago)
Fantastic research Jaydn! Thanks for sharing that with us! You could always make a poster or fact sheet to display your interesting research.
Jaydn
(about a week ago)
Nikola Tesla, was born in Croatia, in 1856, he invented over 700 different things such as AC electrical system, neon lights , the Tesla coil, which is used in radios and xray which are things that we still use today. He worked along side Thomas Edison. On his 75th birthday he even got a birthday wish from Albert Einstein. He died from coronary thrombosis on January 7 1943 , in New York City where he lived for over 60 years. He was 86 years old The Tesla cars are a company named after him. He is my favourite scientist.
Mrs Barnes
(about a week ago)
Hello Jaydn! Well done on completing your work and fab news that you have been doing some extra research too! If you would like to share some facts that you I have learnt, I am sure that the other children would like to know too.
Jaydn
(about a week ago)
Hi Mrs Barnes I have been doing my homework every day and have also learned about Nikola Tesla the scientist and Marie Curie who discovered polonium and radium used in X-ray machines
Mrs Barnes
(about a week ago)
Hello Ava - great news that you have been doing well with your work! Don't worry - as long as you are keeping busy that is the main thing!
Ava
(about a week ago)
hi MrsBarnes ,i have done my work and marked it and got most of them right and havent had time to go on Times table rockstars because i have been do ing lots of my tutors work she sent me and i have been reading alot as well . bye
Mrs B
(about a week ago)
Hi Ryan! Great to hear that you have been getting on with your work! I saw that you helped us to win on TTRS - well done! Keep checking back each day for other activities to do! Remember you could try Bug Club too.
ryan
(about a week ago)
Hi Mrs Barnes its me Ryan i just wanted to say i'm doing fine and the work is easy not that i want hard ones but i just wanted to say that ive done my work and ive done ttrockstars and i saw a battle going on so i joined in but i came second.
Mrs B
(about a week ago)
Also BIG shout out to the children who have been using Bug Club this week too! I have been checking up on how much reading you have all been doing!
Mrs B
(about a week ago)
Big shout out to Jacob and Isabella for taking part in the Times Table Rockstars Battle of the Bands against 5M! It is on until 3pm on Friday so keep practising your tables to improve our score!
Show More Comments
Message for Parents/Carers
Everyday your child will need to log on to this page to find their learning for that day.
There will be at least 4 things for them to complete each day:
5 a day (Maths based quick arithmetic sums)

English (This could be in the form of grammar/punctuation, writing or reading)

Maths (Your child will be directed as to which questions they need to complete, based on whether they are in Mr Morris' Maths Group or mine)

Topic (This activity could be History, Geography, PSHE, Art, Music, Spanish, PE, Design and Technology, RE, Computing or Science)
Throughout the week, there will also be other tasks for them to do on different days.
The work should take about 1hr 30mins - 2hrs.
If they complete the work and want to do more, please use the links on this page for other things to do, or check out the list of websites that are identified with a link on the School Home webpage.
The answers will be published the following day, so that the children can mark their work.
Please do not worry if things do not go to plan - this is new for us all!If all the work does not get done, don't worry about it! The main thing is that we all keep happy and healthy!
If you need to contact myself or Mr Morris at all, please do via the Year 5 email address and we will aim to get back to you as soon as we can! You can also use the above comment box to get in touch, and we encourage that all children do this where they can. The email is to be used by the adults.
Thank you
Mrs Barnes
David Walliams
I know that a lot of you in 5B enjoy reading the David Walliams books.
He will be reading one of his stories from 'World's Worst Children' everyday at 11am. You can also listen to the stories after this time too.
Click on this link https://www.worldofdavidwalliams.com/ and look for this picture, which will will take you to the daily recording.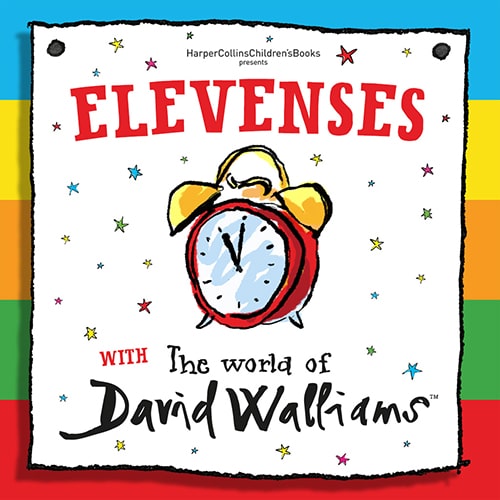 Here are some useful websites that you can use at home:
Times Tables Rock Stars https://ttrockstars.com/
Bug Club https://www.activelearnprimary.co.uk/login?c=0 (The school code is bacu)
IDL https://idlsgroup.com/ (Not all of you have a login for this - if it is you then you know about it!)
Remember to login and play more games to increase your rock status!
Login details can be found inside your reading record. Click here to take you there now! https://play.ttrockstars.com/
BATTLE OF THE BANDS IS ON!
Starting tomorrow (Weds 25th March 9:00) and ending on Friday at 3:00pm.
5B vs 5M
5B We won again woo hoo! Check back for more battles over the next few weeks...
Well done to those of you that played and helped us to win!
Grammar and Punctuation Glossary
Not sure what a modal verb is? Can't remember what an adverb is? Then take a look at the below GPS Glossary to help you. This may come in handy for your homework too.