P.E and Sports Premium at Holy Trinity
As a school, we are lucky to be a part of the Rossendale School Sports Partnership. Each week they have been designing Stay at Home workout programmes to help keep you and your family active. Please click on the links below to find fun games and challenges.
If you have competed in any of their virtual challenges, click the picture below to go to their Facebook page to see if you can see yourself or your friends!
Virtual Sports Day
Just because we are not in school, doesn't mean we have to miss out on our traditional sports day... let's virtually compete! The Lancashire School Games have created lots of activities for you to complete on your virtual sports day. Click on the link below to find the activities and videos to demonstrate each event.
https://lancashireschoolgames.co.uk/spar-lancashire-school-games-virtual-festival-30th-june/
Below is a copy of the family score card to get everybody involved! So no excuses ... let's get moving!
Please take lots of pictures and send it to your year group email address, we really want to see all of the fun you're having. Also, if you upload any pictures to social media please use the hashtag #LancsGames20 and tag Rossendale School Sports Partnership.
Physical Education
At Holy Trinity CE Primary School we believe in the importance of developing 'Sport and Healthy lifestyles' amongst our children and local community. We promote a long term healthy lifestyle that is enjoyable and fulfilling. Throughout the year, we will develop this through a range of sport activities including: athletics, dance, gymnastics, games, aquatics and OAA. We also like to mix some Maths in with our P.E. with 'Wake and Shake' every morning!
The national curriculum for physical education aims to ensure that all pupils:
develop competence to excel in a broad range of physical activities

are physically active for sustained periods of time

engage in competitive sports and activities

lead healthy, active lives
In all of our P.E. lessons, we ensure we are following the School Games values. Our Sports Crew are always on the lookout for pupils who are going above and beyond during the school day. Has your child received a School Games Value sticker today?
Determination

Honesty

Respect

Passion

Teamwork

Self-Belief
Rossendale Virtual Orienteering Competition
Following the success of the virtual mile, together with Pendle Forest Orienteers and Rossendale Leisure Trust, there is currently a 'Rossendale Virtual Orienteering Competition' running from 22nd June- 6th July and would love it if you could share and promote on your class pages.
There are courses set out in two parks across Rossendale: one at Whittaker Park (Haslingden Road, BB4 6RE) and the other at Marl Pits (Newchurch Road, Rawtenstall, BB4 7SN), participants can take part in either or both of the parks.
Everyone that enters will receive a certificate. The schools with the most entries (nursery, primary and secondary) will be crowned the overall winners.
To take part, download the 'Maprunf' App on your smart phone. You will see that there is a 'short course' and a 'long course' for both of the parks. The short course is for EYFS up to Year 7.
Your phone will make a sound each time you pass through a control and through the finish line. It will then automatically give you a time. To enter your time, please click on the link: Rossendale Virtual Orienteering Results Form
Let's use this time to get fit and healthy!
Follow the link below to find 'P.E. with Joe' and everyday at 9am he will go live with a brand new workout! Don't worry if you miss it as he will post it to his page after the live event
Here are a few ideas of how to stay healthy and 'sugar smart'.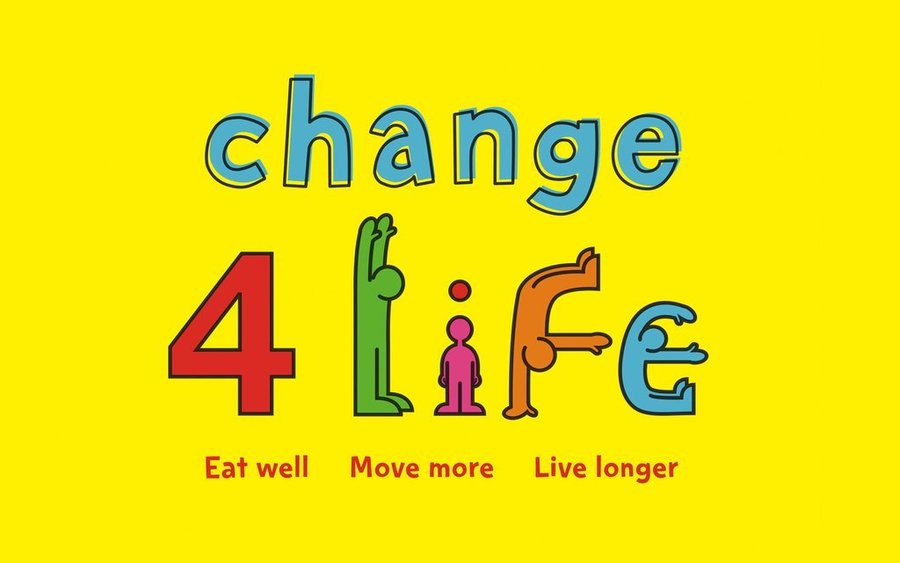 A few ideas of some healthy snacks and packed lunch ideas: https://www.nhs.uk/change4life/recipes#Jkwd7bocOWk3kKPW.97
How to stay active at Holy Trinity
As a school we ensure our children are staying fit and healthy by ensuring all children are involved in physical activity for at least 30 minutes per day. Below is a heatmap of a typical day at Holy Trinity Primary School showing the different levels of activity throughout the day.
Key:
Inactive: All, or almost all, of the time is spent sitting down
Little activity: Sitting down might be broken up with short bursts of activity. Pupils will spend some working time standing up and moving around the teaching space
Some activity: There will be some deliberate, planned movement and physical activity built into the session
High activity There will be significant periods of physical activity that are planned and built into the session for all pupils