Physical Education & Sports Premium
At Holy Trinity CE Primary School, we believe in the importance of developing 'Sport and Healthy lifestyles' amongst our children.
Physical Education develops the children's knowledge, skills and understanding, so that they can perform with increasing competence and confidence in a range of physical activities. These include dance, games, gymnastics, swimming, athletics and outdoor adventurous activities. We also like to mix some maths in with our P.E. by doing 'Wake and Shake' every morning!
Physical Education promotes an understanding in children of their bodies in action. It involves thinking, selecting and applying skills and promotes positive attitudes towards a healthy lifestyle. This enables them to make informed choices about physical activity throughout their lives.
The national curriculum for Physical Education ai

ms to ensure that all pupils:
Develop competence to excel in a broad range of physical activities.

All children are physically active for sustained periods of time.

All children engage in competitive sports and activities.

Lead healthy, active lives
Key Learning in P.E. for Years

1 & 2
In all of our P.E. lessons, we ensure we are following the School Games values. Our Sports Crew are always on the lookout for pupils who are going above and beyond during the school day. Has your child received a School Games Value sticker today?
Determination

Honesty

Respect

Passion

Teamwork

Self-Belief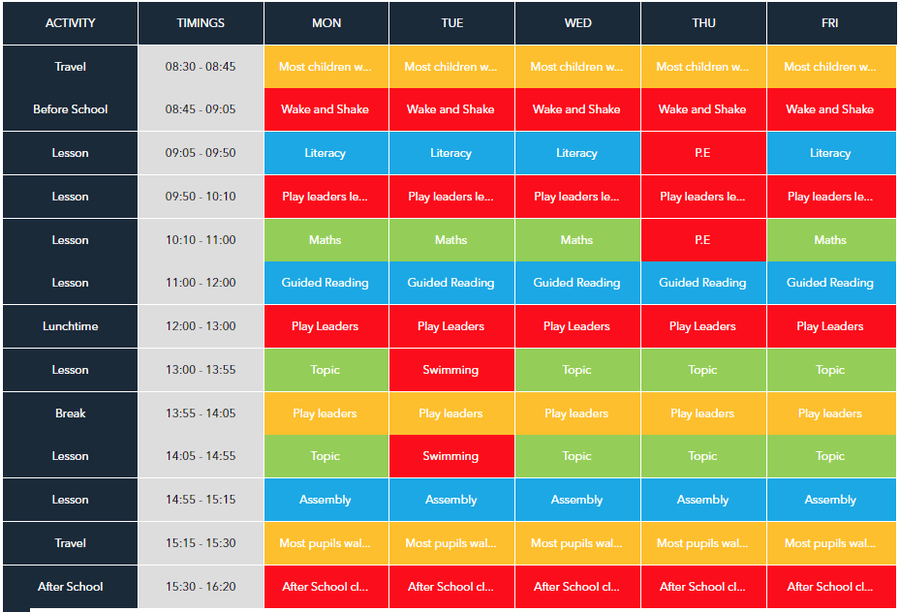 Key Learning in P.E. for Years

3, 4, 5 & 6
Here are a few ideas of how to stay healthy and 'sugar smart'.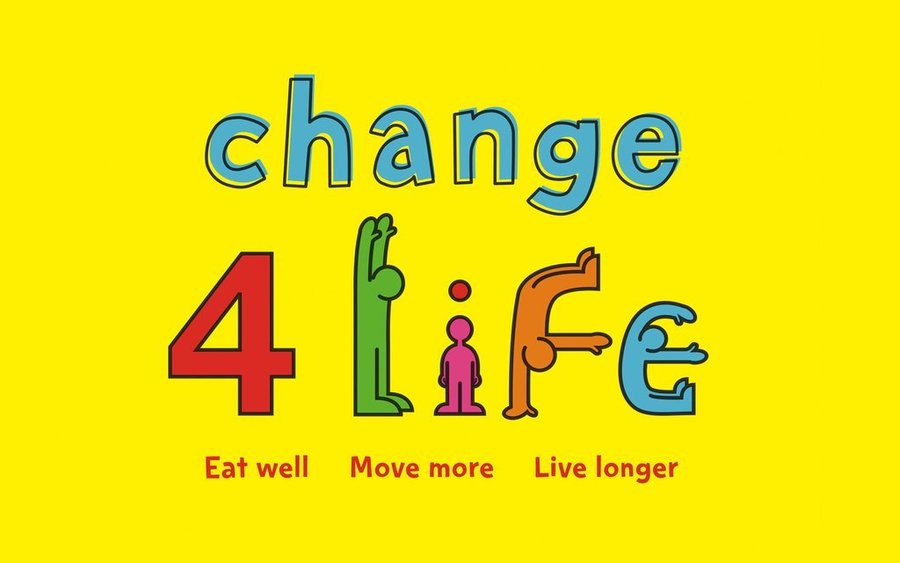 A few ideas of some healthy snacks and packed lunch ideas: https://www.nhs.uk/change4life/recipes#Jkwd7bocOWk3kKPW.97
How to stay active at Holy Trinity
As a school we ensure our children are staying fit and healthy by ensuring all children are involved in physical activity for at least 30 minutes per day. Below is a heatmap of a typical day at Holy Trinity Primary School showing the different levels of activity throughout the day.
Key:
Inactive: All, or almost all, of the time is spent sitting down
Little activity: Sitting down might be broken up with short bursts of activity. Pupils will spend some working time standing up and moving around the teaching space
Some activity: There will be some deliberate, planned movement and physical activity built into the session
High activity There will be significant periods of physical activity that are planned and built into the session for all pupils