Welcome to Mrs Baron's Year 3 class page.
SPELLINGS 16/9/19
Words with long /a/ sound - spelt using 'ai'.
straight, campaign, contain, brain, faint, waist, claim, praise, complaint, afraid
Autumn Term 1 - here are some of the main topics we will be learning about during this part of the term. In MATHS, timestables are the order of the day with the focus being numbers up to 100 and 3- and 4-times tables. Children should already know 2, 5 and 10 multiplication facts. LITERACY will concentrate on FABLES and RECOGNISING CLAUSES IN SENTENCES. ANIMALS INCLUDING HUMANS will be investigated in SCIENCE. COMPUTING skills will focus on Internet safety and programming. Mobile phone cases will be sewn in DT.
SPELLINGS - WEEK 1 (TO BE TESTED ON FRIDAY 6TH SEPTEMBER)
Words with the long vowel sound ei
eight, eighth, eighty, weight, neighbour, vein, veil, beige, sleigh, freight
Here is a handy glossary of terms to help support homework. (Please scroll down to find the year 3 specific terms )
TIMES TABLES ROCKSTARS - use your login details to play at home and increase your rock star status! (Details on the letter or stuck in the front of your reading diary.)
Click here to play https://ttrockstars.com/login2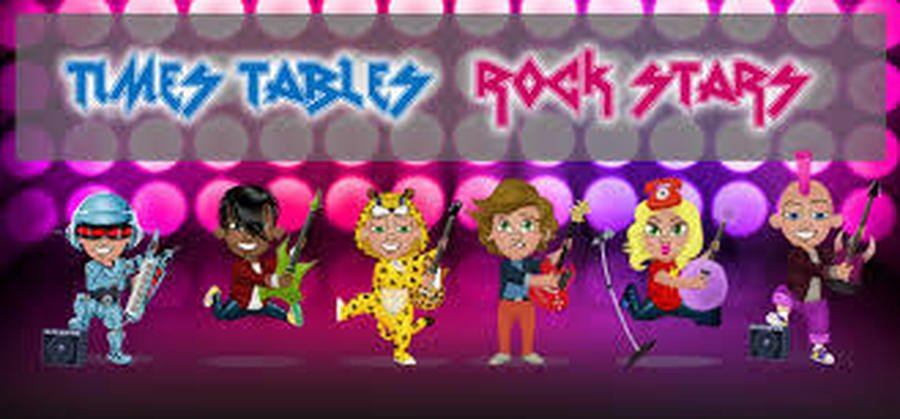 HOMEWORK will be given out on Fridays and should be returned the following week. There will be a list of spellings to learn and some arithmetic.
READING - please listen to your child read for 10 minutes each day. Record any comments in the reading diary which will be checked by the teacher weekly. Please bring reading books and diaries every day. Children can complete the activities in their reading record if they wish. They should be encouraged to think about their book, for example: if they like the characters in the story, give reasons for their choice; consider if the character names make them sound friendly or a little unpleasant; describe the character in three words.