Welcome to Mrs Baron's Year 3 class page.
EXCITING NEWS - EGYPTOLOGIST VISIT - MONDAY 10TH FEBRUARY
We will be spending a whole day finding out about ancient Egypt with an egyptologist! During the day, we will be exploring beliefs, traditions, famous rulers and landmarks.
If you wish to dress up for the day as an Egyptian, please do! Use anything that you have at home and please don't feel you have to buy an outfit for the day. There are some ideas below if you would like to enjoy making a costume.
WELCOME BACK TO THE START OF THE NEW DECADE EVERYONE! 2020!
Do you know what a decade is? Ask an adult or look it up in the dictionary.
What other units of time can you find out about?
This term we are going to be learning about:
In SCIENCE - 'Geography in the UK' (In particular, in England) We will be looking a variety of different maps to locate important cities, counties, rivers and mountains.
In ENGLISH - We are going to be continuing our study of Explanation texts before moving on to Playscripts.
In SPANISH - We are going to continue to learn new vocabulary, including following classroom commands.
In PE - We are going to be doing 'DANCE' (Mrs Bolton's favourite!)
Or class novel this term is ...
Spellings week beginning 20-1-2020
Adding suffixes beginning with a vowel to words with more than one syllable

forgetting, forgotten, beginning, beginner, preferring,
preferred, occurring, occurred, forbidden, committed
Spellings w/c 6-1-2020
Short /I/ sound spelt with a 'y'
myth, gym, Egypt, pyramid, mystery, hymn, system, symbol, lyric, typical
Spellings w/c 9.12.19
January, February, Tuesday, Wednesday, because, with, different,
ELF DAY - FRIDAY 6th DECEMBER 2019
Year 3 looked fabulous on Elf Day! It was great fun having a class full of happy workers. Elf tasks included a maths elf rescue, using adverbs to describe the elf activity and finding evidence to show what we knew about the elves in 'The Christmasaurus'. Thank you to everyone at home for your efforts in making the children look magnificent! We thoroughly enjoyed ourselves.
Spellings for test Friday 22nd November
(Creating adverbs by adding -ly to root words ending in -ic or -al.)
basically, frantically, dramatically, magically, tragically, comically, actually, accidentally, occasionally, eventually
Spellings for test Friday 8th November
Creating adverbs using the suffix 'ly' (root words ending in y)
happily, angrily, lazily, easily, busily, greedily, messily, wearily, cheekily, clumsily
Spellings for test 1-11-2019
Creating adverbs using suffix -ly (No change to root word)
kindly, rudely, bravely, usually, quickly, sweetly, secretly, safely, strongly, finally
SPELLINGS FOR TEST 18-10-2019
Homophones (Words that sound the same or similar)
berry, bury, brake, break, meet, meat, ball, bawl, fair, fare
STONE AGE TO IRON AGE BRITAIN
Find out about life in Britain using these BBC Learner Guides. Why not create a poster or leaflet to show what you have found out? Bring your creation into school for a Teacher's Award!
https://www.bbc.co.uk/bitesize/topics/z82hsbk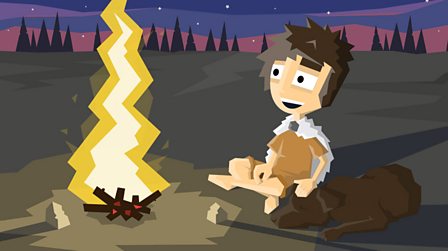 SPELLINGS 7/10/19
Homophones (Words that sound the same or similar)
here, hear, heel, heal, main, mane, male, mail, knot, not
SPELLINGS 30/9/19
Homophones (Words that sound the same or similar)
past, passed, aisle, isle, proceed, precede, allowed, aloud, affect, effect
SPELLINGS 23/9/19
Words with /ear/ sound
earn, earl, early, learn, pearl, heard, search, rehearse, unearth, earth
SPELLINGS 16/9/19
Words with long /a/ sound - spelt using 'ai'.
straight, campaign, contain, brain, faint, waist, claim, praise, complaint, afraid
Autumn Term 1 - here are some of the main topics we will be learning about during this part of the term. In MATHS, timestables are the order of the day with the focus being numbers up to 100 and 3- and 4-times tables. Children should already know 2, 5 and 10 multiplication facts. LITERACY will concentrate on FABLES and RECOGNISING CLAUSES IN SENTENCES. ANIMALS INCLUDING HUMANS will be investigated in SCIENCE. COMPUTING skills will focus on Internet safety and programming. Mobile phone cases will be sewn in DT.
SPELLINGS - WEEK 1 (TO BE TESTED ON FRIDAY 6TH SEPTEMBER)
Words with the long vowel sound ei
eight, eighth, eighty, weight, neighbour, vein, veil, beige, sleigh, freight
Here is a handy glossary of terms to help support homework. (Please scroll down to find the year 3 specific terms )
TIMES TABLES ROCKSTARS - use your login details to play at home and increase your rock star status! (Details on the letter or stuck in the front of your reading diary.)
Click here to play https://ttrockstars.com/login2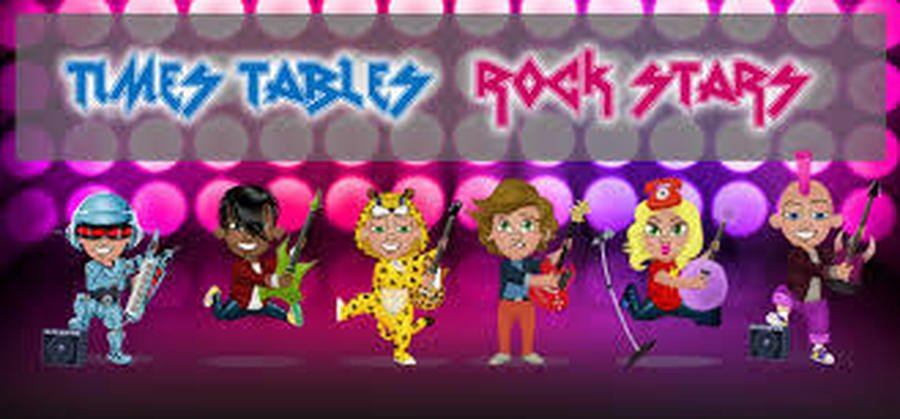 HOMEWORK will be given out on Fridays and should be returned the following week. There will be a list of spellings to learn and some arithmetic.
READING - please listen to your child read for 10 minutes each day. Record any comments in the reading diary which will be checked by the teacher weekly. Please bring reading books and diaries every day. Children can complete the activities in their reading record if they wish. They should be encouraged to think about their book, for example: if they like the characters in the story, give reasons for their choice; consider if the character names make them sound friendly or a little unpleasant; describe the character in three words.