ATTENTION:
2GT's Zoom lessons are Monday and Wednesday at 1- 1.30 pm
Follow the link in the email invitation.
See you there!
If you have not received an invitation email please get in touch through t he class email.
Our class email is:
y2@stacksteads.lancs.sch.uk
Key stage one children filled your home learning books? Don't worry, pop into school and pick up another one. School office is open 8.30- 12.30 Monday- Friday.
We have our own year 2 email address where you can send me a message or send me pictures of you busy working. I will get a message back to you just as soon as I can. I am looking forward to hearing from you.
Thank you to all those children getting in touch I am so proud of you for working hard at home.
Scroll down to see their pictures. I would love to see more pictures of you all hard at work. I might even out a picture in of me working hard.
Mrs Grimshaw
Pictures sent to us in email will be posted at the bottom of our page so you can share these with your friends in 2GT.
y2@stacksteads.lancs.sch.uk
Mrs Toddington
Hello 2GT Scroll down for today's activities.
There is lots of talk in the media about homeschooling your children and how it should be done. There is no one right way to do this. I am finding my way with home schooling just like you all are.
My advice would be:
Have a go at the activities planned every day.(found below)
Don't try to do too much. You don't have to do it all. Suggested 1- 1 and a half hours a day.
Make sure you do some excerise. Maybe Joe Wicks?
Use the suggested website page linked on the home page to play learning games etc.
Get in touch using the class email
y2@stacksteads.lancs.sch.uk
Good Luck.
Mrs Grimshaw
Friday 10th July 2020
Happy Friday everyone. It's nearly weekend again. I will see you all on Monday at 1:00 for our next zoom lesson. Don't forget to bring some paper and a pen.
If you didn't get in touch with your email address send an email to the class email address and we will invite you to the next lesson.
I am looking forward to seeing you all in our zoom lessons next week on Monday and Wednesday at 1- 1.30pm.
Don't forget to get in contact through the email
y2@stacksteads.lancs.sch.uk
Maths 10.7.20
Answers from 9.7.20
4 a Day Questions
1. 50, 40
2. 14, 12
3. 6, 4
4. 20, 10
4 a Day Questions 10.7.20
1. 50, 45, 40, 35,_______ , ________
2. 25, 20, 15 , _________ . _______
3. 30, 25, ________ , __________
4. 60 , 55, ________ , _________
10.7.20 Maths
Have a go at the pages below
Spellings
Have a go at the spelling test attached. Good luck every one I hope you are not cheating ;)
GPS
Have a go at one question every day from the spelling and grammar questions below.
In this film-themed week, explore characters and settings from a completely different viewpoint. Enjoy some wild adventures, dramatic escapes and see everyday objects as you've never seen them before!
Warning! Alongside some of the clips viewed this week, there may appear advertisements for related film clips. Some of these are inappropriate and should be avoided. It is essential that parents monitor that children are remaining on the listed page only and are keeping safe online.
Today you are going to be introduced to some more small people via film. Find out all about the Borrowers in The Borrowers Trailer:
https://www.youtube.com/watch?v=9TBUBierIbY
Talk about what you know about the Borrowers from this clip. Now watch and enjoy this television adaptation of a Borrower's adventure Pod's Adventure – The Borrowers – BBC One :
https://www.youtube.com/watch?v=DpcXLTm50sU
Think about what you have learnt about the borrower and how you might describe him.
Create an information poster of everything a borrower needs to be or be able to do. E.g. A BORROWER MUST BE …
− small (or one of your words from your poster on day one)
− not afraid of heights!
− incredibly strong
− brilliant at hiding
− as quiet as a mouse! etc.
Feel free to add as many features to your list as possible!
You can use both clips to refer to for ideas.
Use colour and enlarged lettering to make your poster as attractive as possible
This is an activity that you can save and share with your new teacher in year three. Take your time and do it carefully over the next two weeks.
TOPIC WORK-Geography
Friday 10th July COMPASS DIRECTIONS.
1) Use compass directions to explain how to get from the starting point (blue circle) to the treasure.
2) Pretend you have hidden some treasure-don't tell anyone yet where it is. Now, write a set of instructions for someone else to find YOUR hidden treasure.
Remember to use compass directions-for example-5 steps North then 2 steps West.
ANSWERS FROM 9.7.20-
1g, 2a, 3e, 4b, 5h, 6c, 7d, 8f
Mrs Toddington :)
KEEPING IN TOUCH AND SAYING HELLO TO ALL OUR FRIENDS IN CLASS 2GT... Click on the pictures to see your friends.
Here is Kian who has made a wonderful rainbow wishing people to be safe and well. It's wonderful. Thank you!!
You look like you are working hard Paige. Well done keep it up! Thank you for your message it really cheered me up!
Mrs G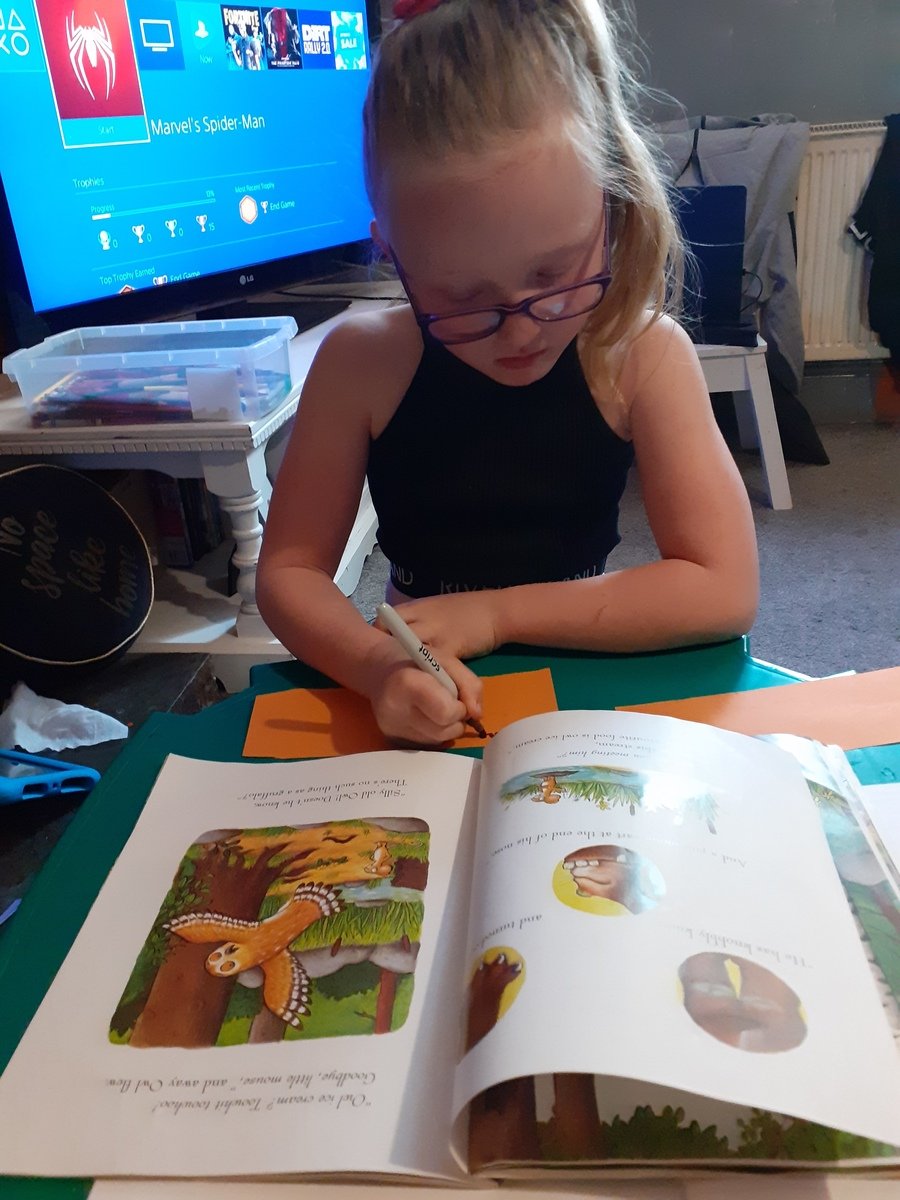 Your Gruffalo looks amazing Jack! Well done.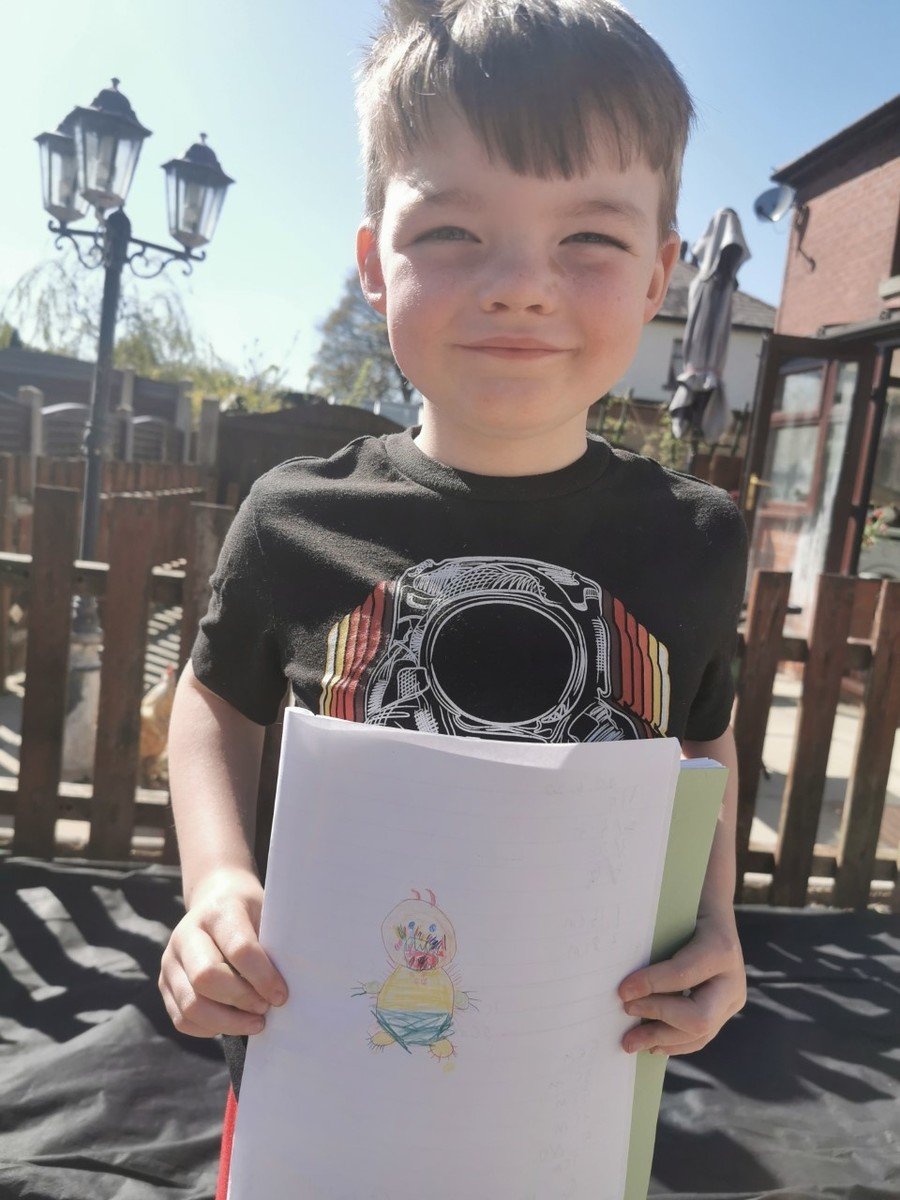 Well done Jax you have been very busy. I love your picture of Toothless. It looks like you have been losing some teeth. :)
Mrs Grimshaw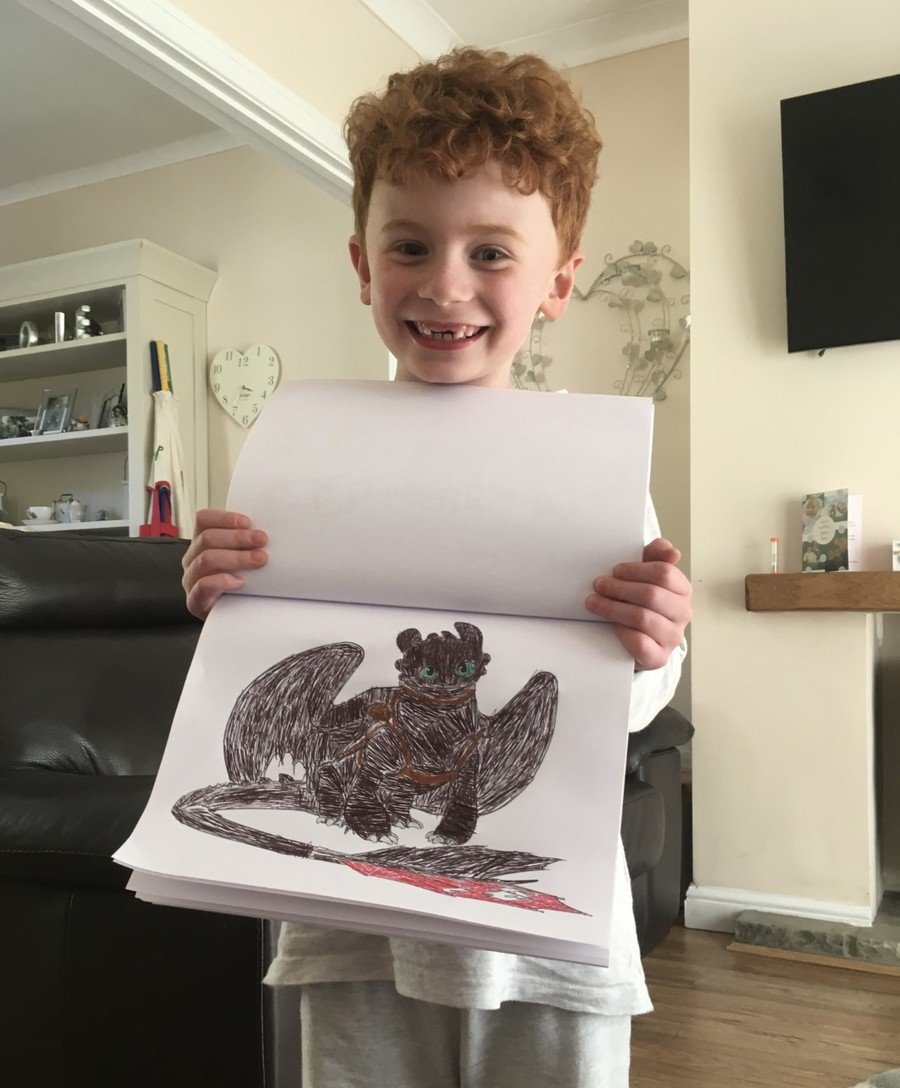 Jax has been having fun measuring his toys at home. Maths is definitely better in the sunshine. ;)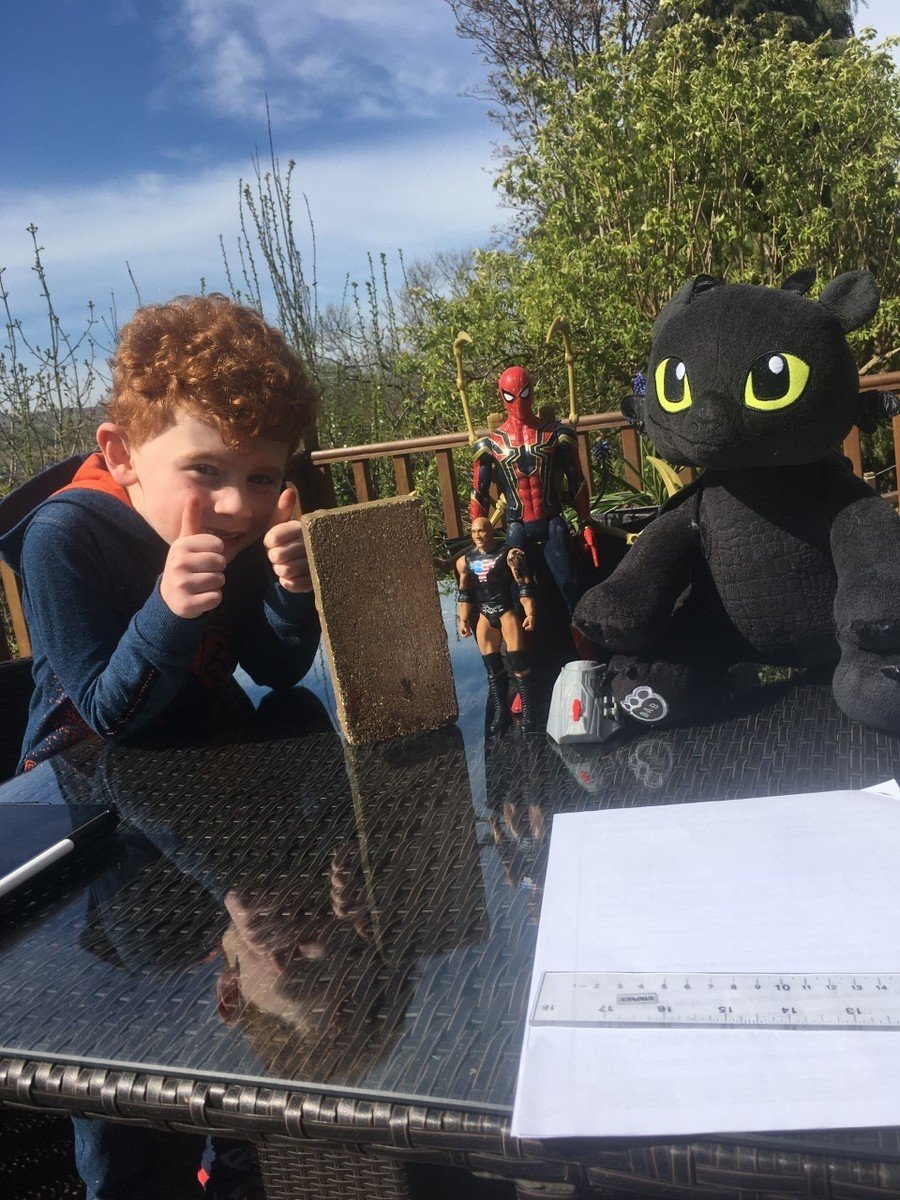 Toby is working hard at home .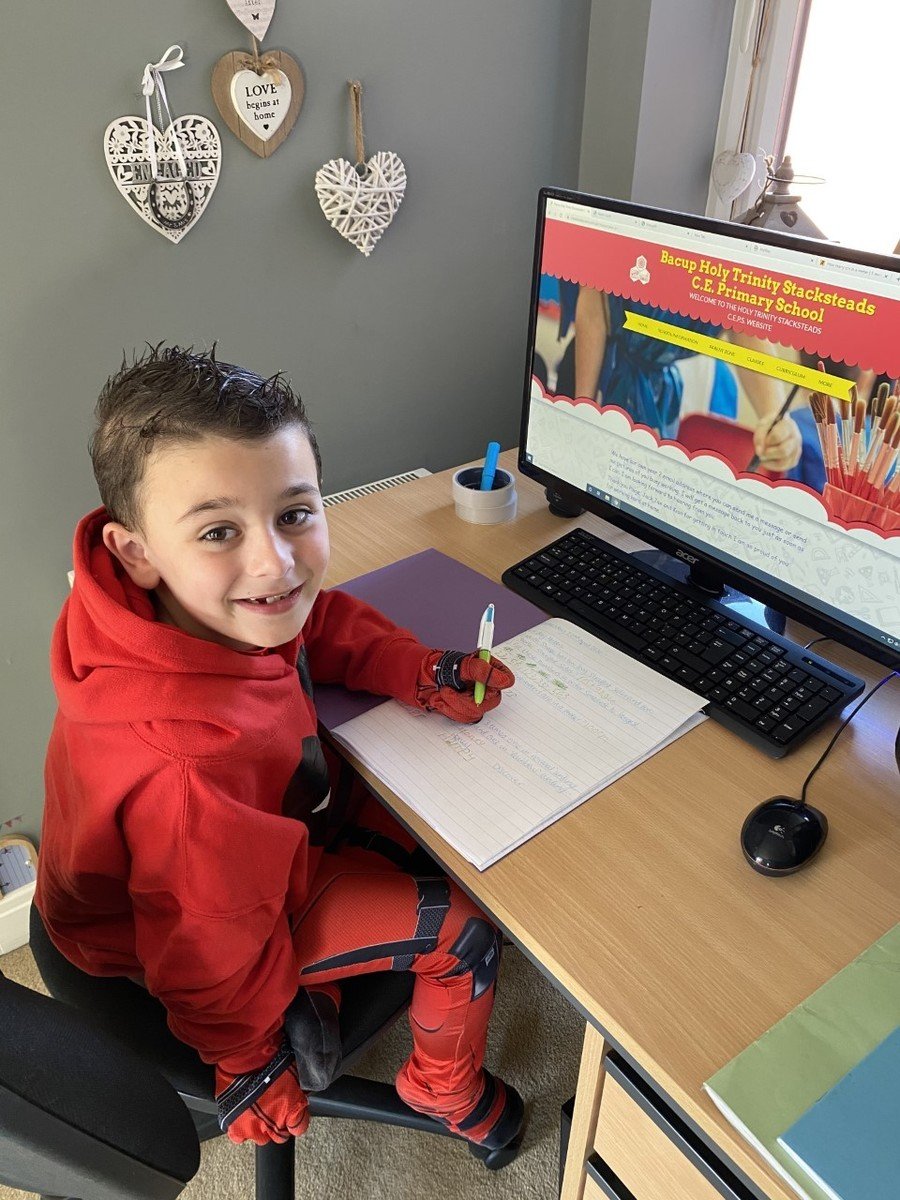 Jacob has been busy working at home. I love your plant diagram. Well done Jacob. Great to see you. :)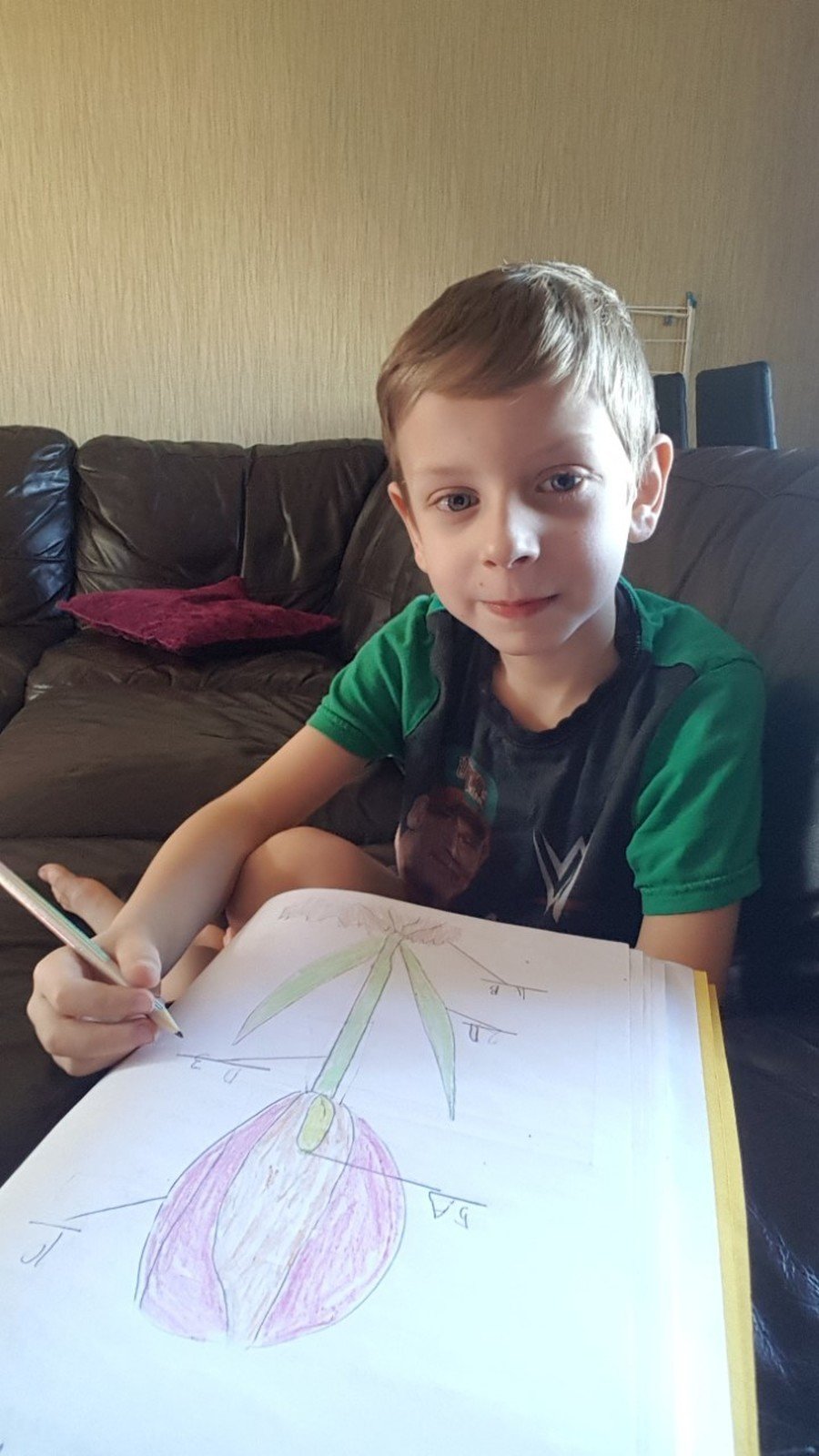 Well done Paige keep up the hard work. I am glad you are enjoying the Roald Dahl poems :)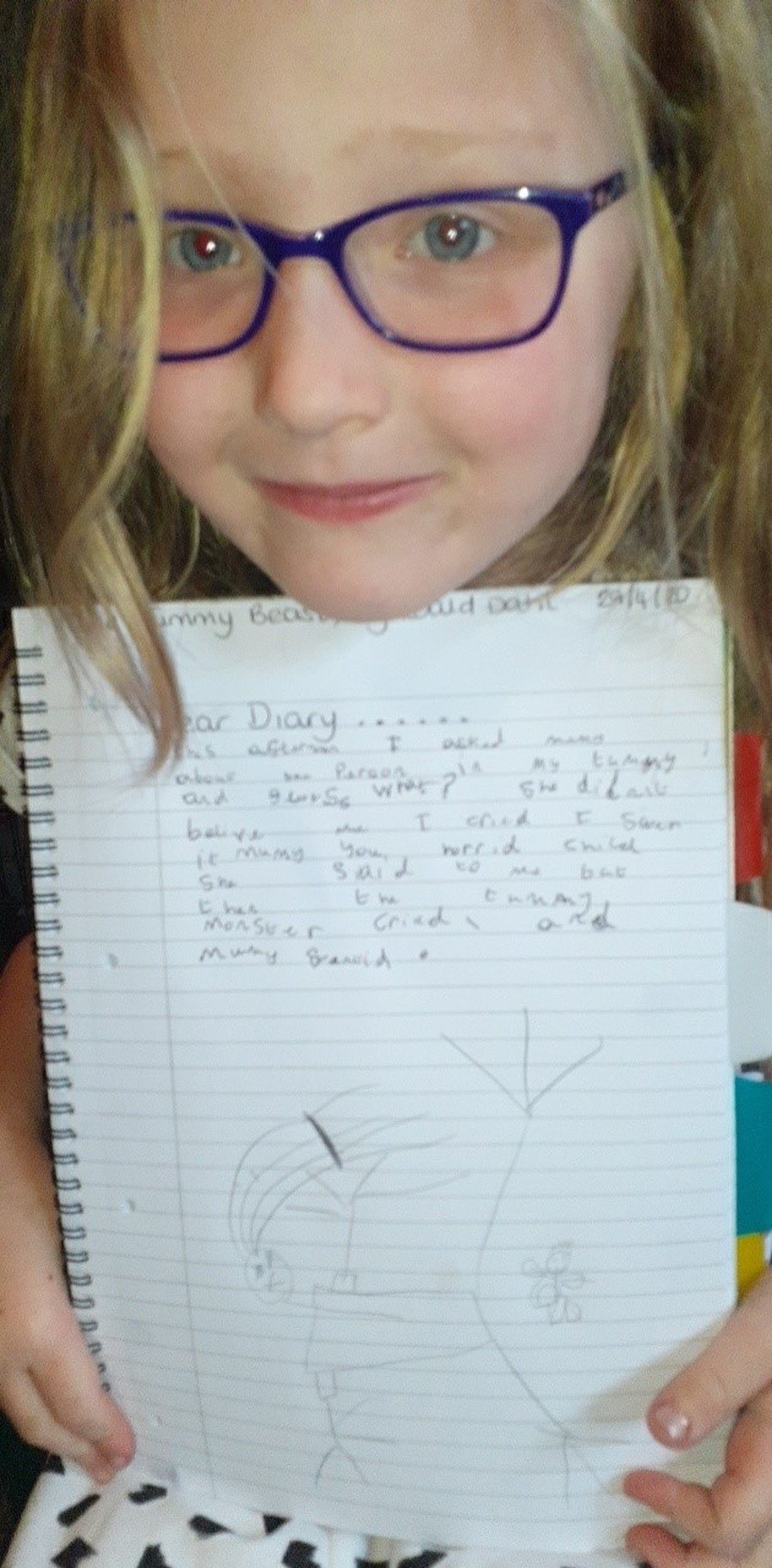 Fantastic sock puppet Joseph. You are rocking those pyjamas!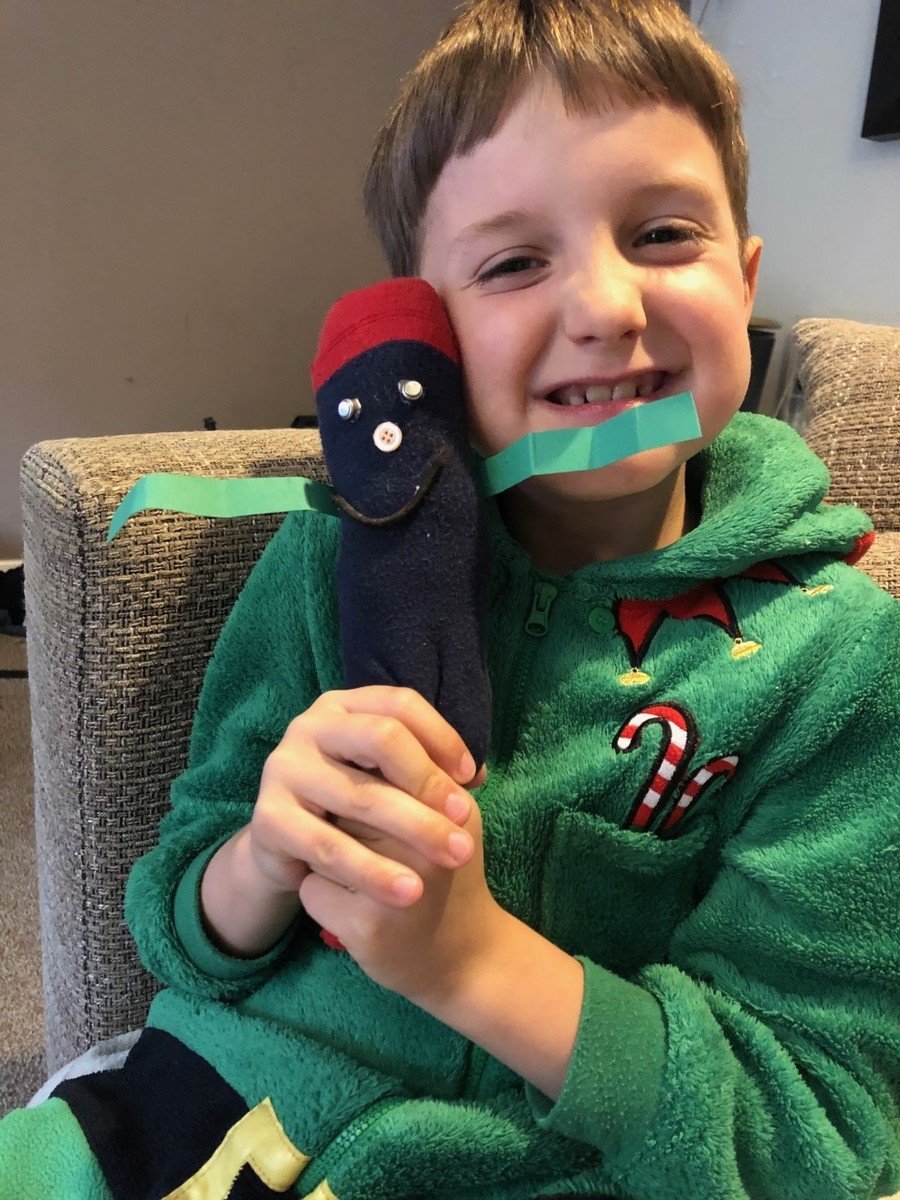 Ellie made an amazing fort to do her work in. Well done Ellie :) School work in pyjamas is the best!
A big shout out to Ayla Rae and Polly working hard in school. Well done girls you are doing a great job and Mrs Toddington and I are really proud of you.
Well done Lucas you have been working hard in school. We are all very proud of you.
Paige has been doing some great writing based on our topic all about birds. Well done Paige keep up the twitching!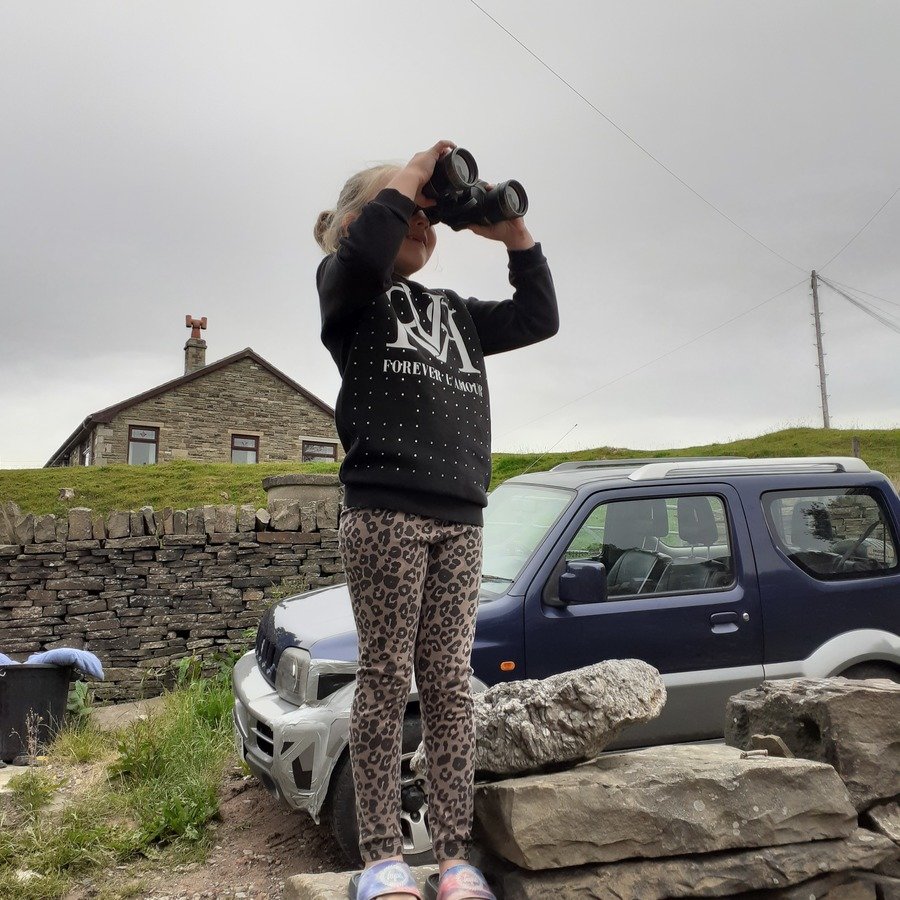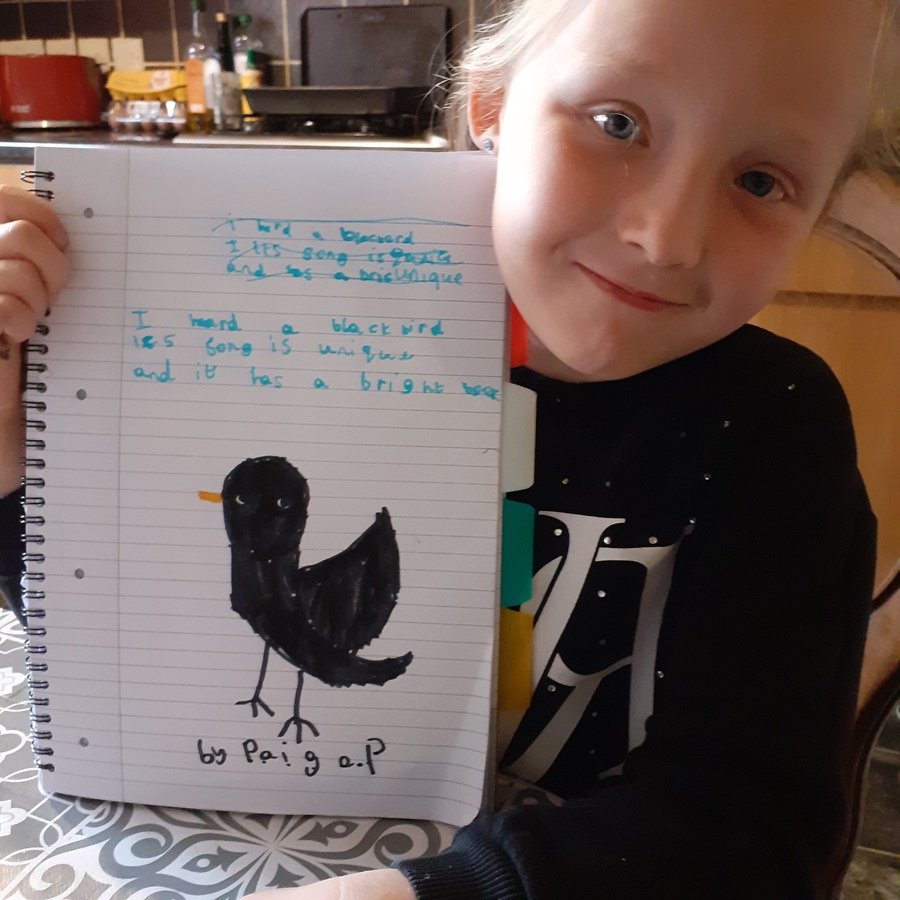 Great to see you working so hard Toby! Well done.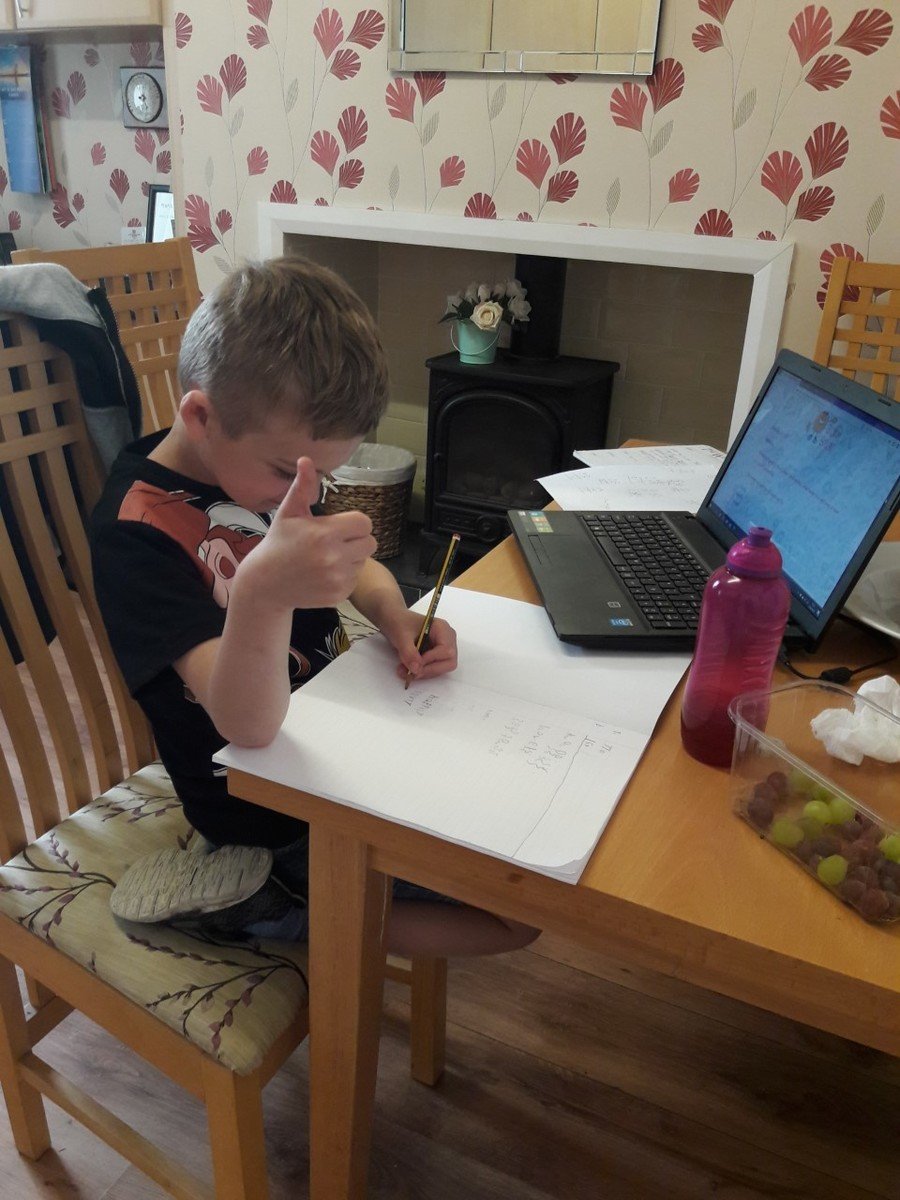 Ellie has learnt a new lock down skill knitting! Well done Ellie your teddy bear's hat is amazing.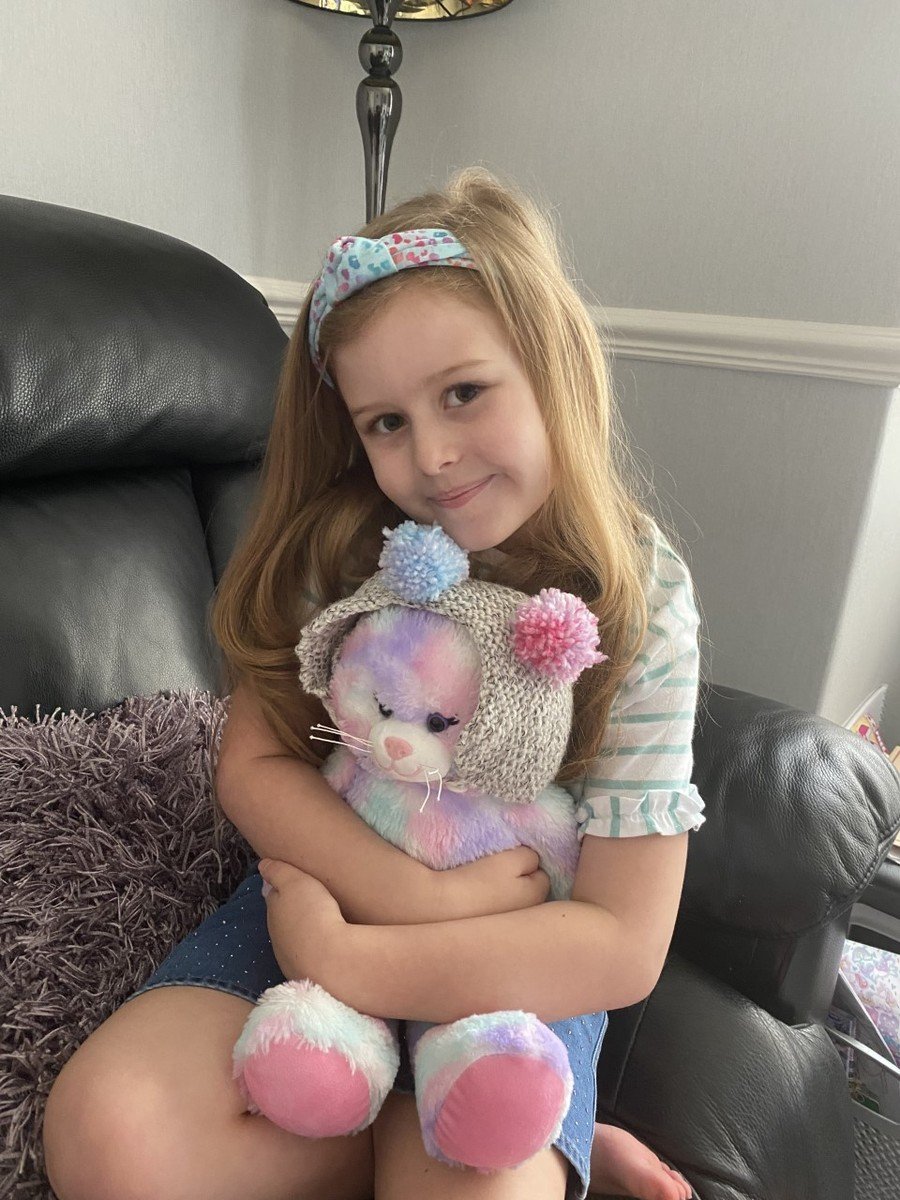 Toby used his blue bear to help him make half turns and quarter turns in maths this week. Well done Toby great job!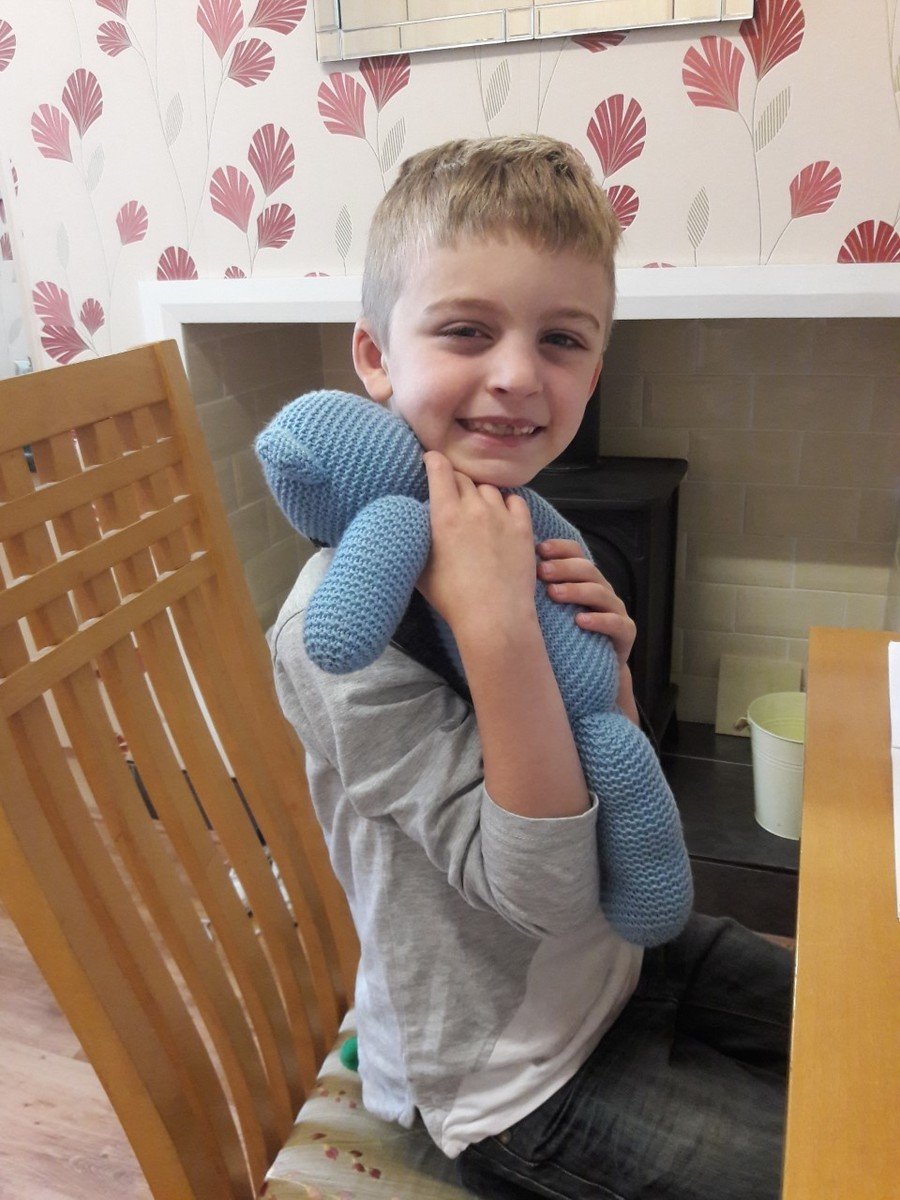 SCIENCE-ANIMALS TYPES AND WHAT THEY EAT
We have been sorting animals into their groups (bird, fish,
mammal, amphibian, reptile or insect.
Then we grouped animals by what they eat-herbivores,
carnivores and omnivores.
During our investigations, we explored the poop (saltdough
mixture) left behind by different animals so see which group
they fit into.
After that we made and labelled our own animal stomachs.
As part of our science topic ANIMALS, we have had a visit from Andrew from Animals In-tuition. The children learnt about animal groups, diets, looking after each animal and handling with care.
CLASS NOVELS
These are the class novels we have explored so far...
Autumn 1 Neil Armstrong and Christopher Columbus
Autumn 2 Snow Queen
Spring 1 Alice in Wonderland