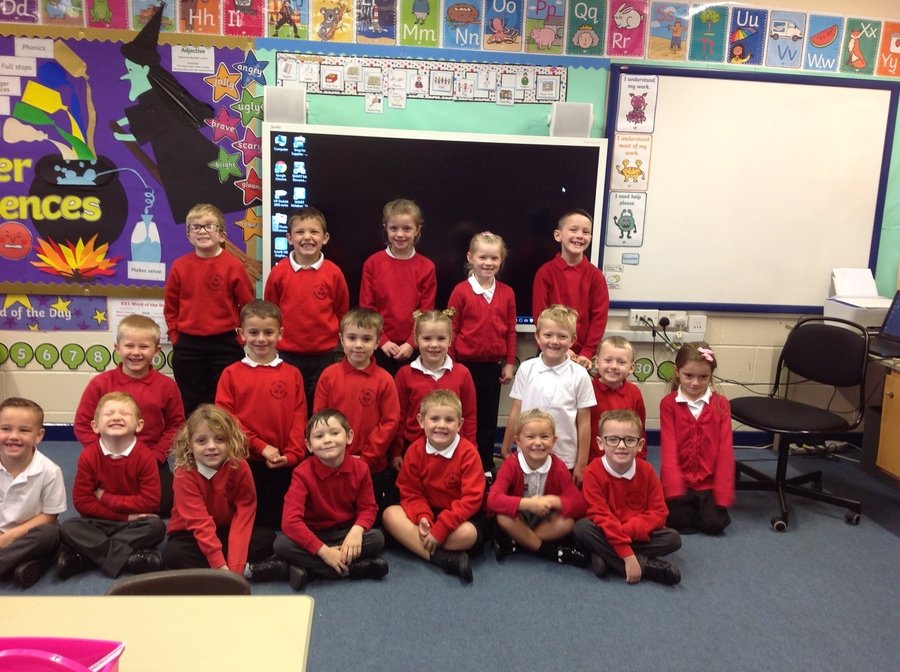 Thank you to everyone for joining us for a great day!
Thank you to everyone who joined us for our Christmas craft afternoon.
We all had lots of fun!
Welcome to class 1/2 JW
We have an exciting term ahead of us!
I hope you all have had a lovely summer!
This year we are learning how to be super readers and writers! Our topic this term in Literacy is Traditional tales. We will be writing our own traditional tales focusing on using capital letters and full stops. In maths we are learning about the properties of 2D shapes. During our topic lessons we have been learning about physical and human features in the United Kingdom. We have learnt a song about the seven continents and five oceans to help us understand planet earth. We have also been making our own maps using compass points and a key. In science we have been up to the forest to look at a woodland habitat. We have identified animals that live there and looked at their microhabitat.
P.E is on Wednesday and Friday please remove earrings. In P.E the children will be taking part in lots of team games to develop their balance, agility and co-ordination.
Bug club is a fantastic resource, please make use of this and read with your child regularly. Your child's reading day is documented in their reading record. Guided reading will take place every week.
Homework will be set on Friday to be returned the following Thursday. Your child will receive five spellings each week and one piece of homework. Library books and reading books will be changed weekly.
Useful links
PHONICS PLAY- www.phonicsplay.co.uk
BUG CLUB- www.activelearnprimary.co.uk
MATHS AND LITERACY GAMES- www.ictgames.com
YEAR2 WARBURTON
Welcome to Autumn Term2, a very busy term with lots going on.
Keep checking this webpage for more information
MATHS......we begin each morning with our 4a day which we do before register.... (simple arithmetic + - x..to improve our fluency.)
INSPIRE MATHS : Subtraction of 3 digit numbers with exchanging/borrowing
Word Problems involving subtraction
LITERACY... WRITING INSTRUCTION TEXTS.....we will be writing Instructions from our text
"How to catch a Dragon"
GPS work ........Writing commands,statements questions and exclamations also....still remembering to use correct punctuation in our writing...... Capital Letters and full stops in the correct places as well as exclamation and question marks!
Here are some future dates you may like to put in your diary.
Tuesday 27th Nov- KS1 Christmas craft afternoon for parents ( please look out for the letter with more details)
Thursday 29th Nov- Christmas market 6:30pm-come and buy your Christmas Gifts
Monday 3rd Dec- Parents Evening
Thursday 6th Dec- KS1 Polar Express Day (parents invited for the morning session, please look out for the letter with more details) Get your PJs ready!!
Wednesday 12th Dec- Christmas fair 3:15pm
Monday 17th Dec- KS1 Nativity 9:30 am
-Christingle at Church 1:30pm-parents welcome in Church
Tuesday 18th Dec- KS1 Nativity 2pm
Thursday 20th Dec- KS1 Christmas party day
Friday 21st Dec- Christmas Dinner School closes for Christmas 2pm
More information about the Christmas Events will be sent home nearer the time.