Do you know someone who needs high quality child care?
15 hour and 30 hour places available for September 2018.
Well done to everyone who entered the Easter Egg Competition! Take a look at some of the entries.
The 22nd of February each year is known as Thinking Day when children celebrate the birthday of Lord Baden-Powell who founded the Scouting and Guiding movements. Many of our children who are members of local beavers, rainbows, cubs and brownies groups have worn their uniforms in school to mark Thinking Day. The photograph below shows some of the children in their uniforms.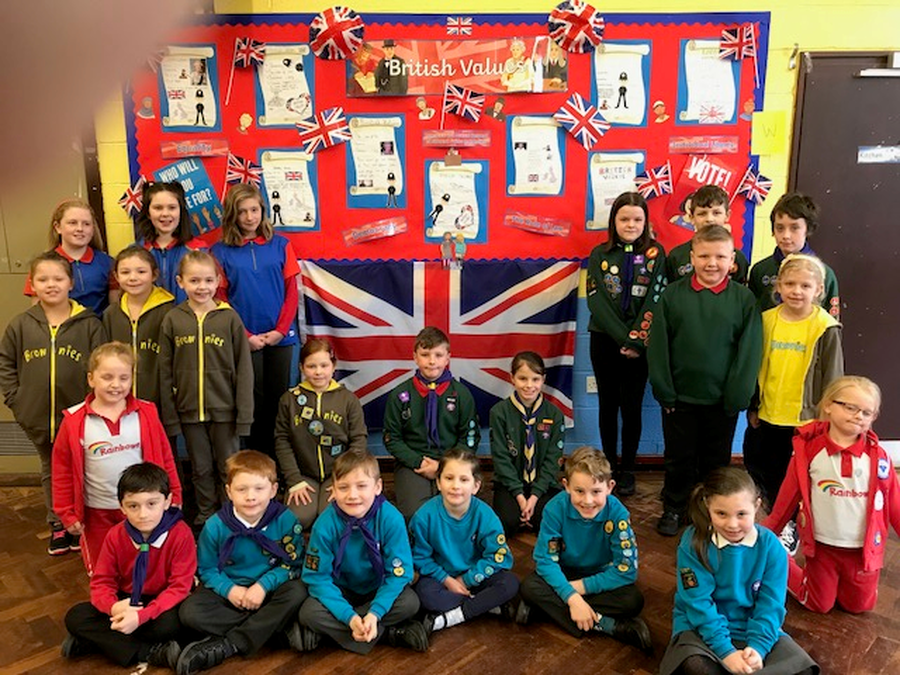 This week is the British Trust for Ornithology's National Nest Box Week. Our wildlife rangers (with the help of Mr McMenamin) have been busy placing nest boxes in the woods that will hopefully encourage small birds to nest in them. Good work Rangers!!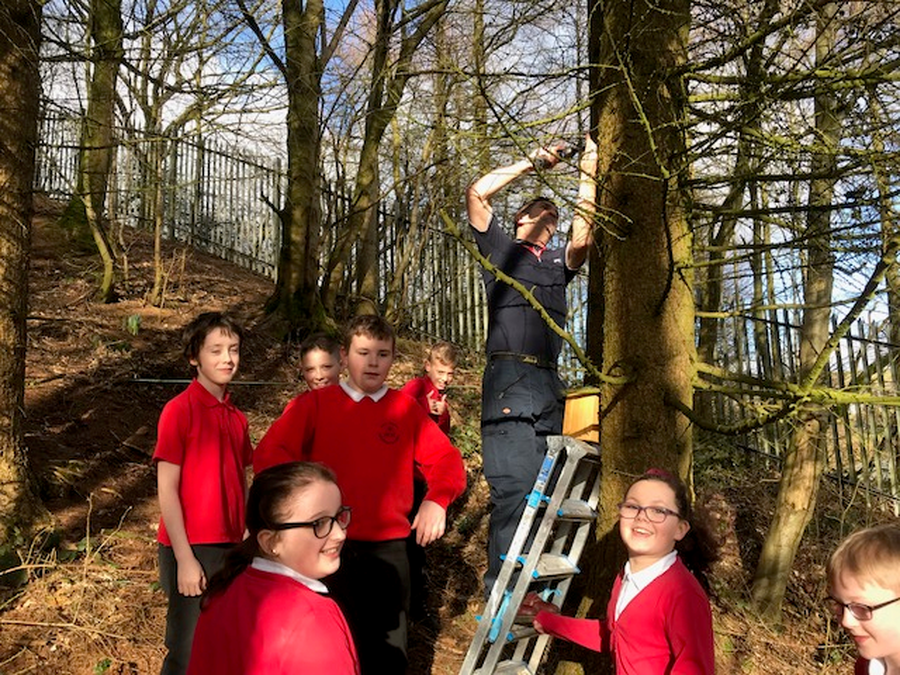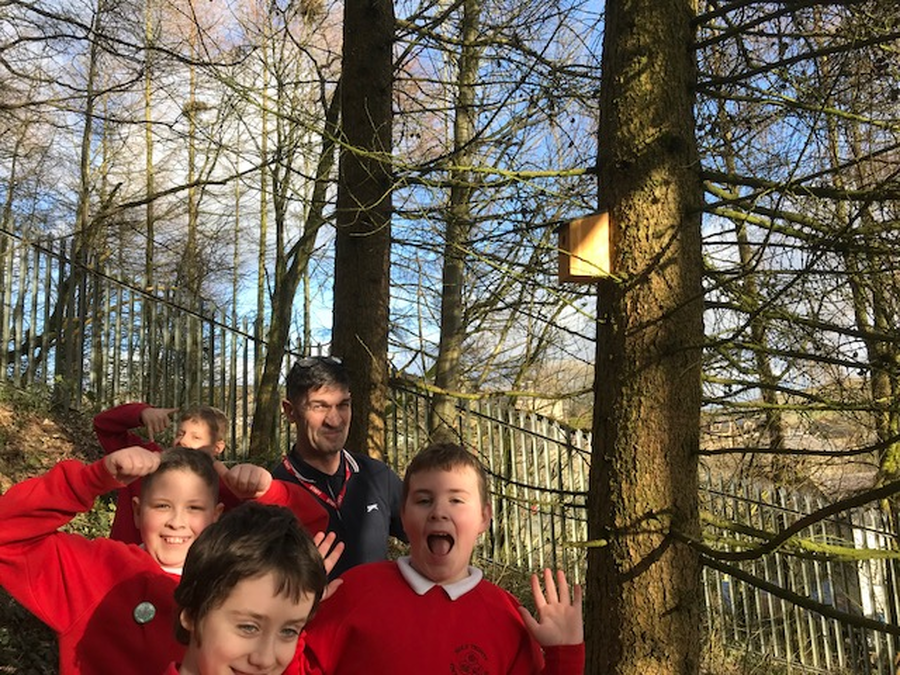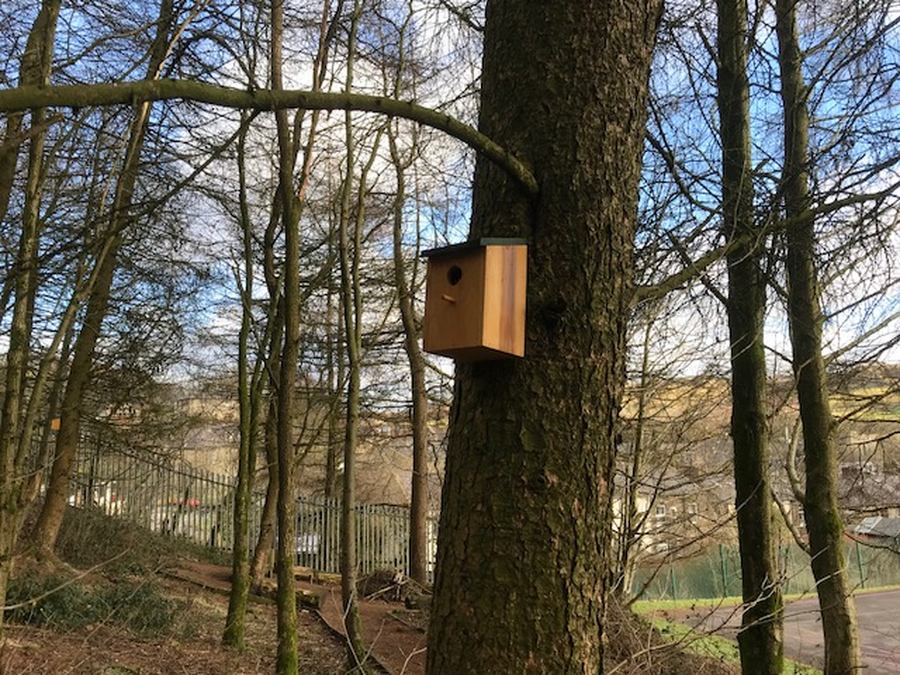 Download the Mobile App to get important and urgent messages.
Latest School Events Events
School Closed

07

May

2018

May Day Bank Holiday

YEAR 6 TEST WEEK

14

May

2018

Key Stage 1 Julia Donaldson Day

23

May

2018

@1.30 p.m.

School Closes

25

May

2018

3.15 p.m. Summer Half-Term Holiday

School Opens

11

Jun

2018

9.00 a.m.

E.Y.F.S. Sports Day

18

Jun

2018

HEALTHY WEEK

18

Jun

2018

Key Stage 1 Sports Day

19

Jun

2018

Key Stage 2 Sports Day

20

Jun

2018

Pupil Reports Sent Home

29

Jun

2018

P.T.A. Summer Fair

04

Jul

2018

3.20 p.m.

Report Discussion Meetings

09

Jul

2018

3.20 p.m. - 5.30 p.m. If you are unclear about any aspect of your child's report you can meet their teacher to have it explained to you. This is not a Parents' Evening.